Courses and Classes in Lincolnshire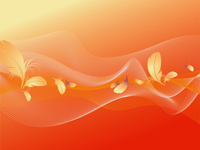 VOCAL TONING AND SOUND BATH
Free your voice, toning, sound meditation, Sound Bath... and fun!
Sound Healing Sundays
At Chambers Farm Wood Centre, Lincolnshire LN8 5JR
Sunday Afternoons from 2pm to 5pm
2020.. the first Sunday of each month...Jan 5th, Feb 2nd, March 1st, April 5th, May 3rd, June 7th, July 5th, Aug 2nd, Sept 6th, Oct 4th, Nov 1st, Dec 6th
SOUND AND COLOUR
Nurturing, Healing and Fine-Tuning body, mind, spirit and soul at Chambers Farm Woods
Health, vitality and self knowledge through the sacred keys of Sound and Light as Colour
At Chambers Farm Wood Visitor Centre, Lincolnshire, LN8 5JR
10am -5pm
Saturday 22nd June & Sunday 23rd June 2019
YOGA & SOUND
To relax, nourish your soul, refill with well being.
Part of a restorative weekend- space and time for you!
At Chambers Farm Wood Centre, Lincolnshire, LN8 5JR
10am-5pm
Saturday 14th July 2018
SOUND HEALING PRACTITIONER TRAINING COURSE
Accredited by the College of Sound Healing
At Chambers Farm Wood Visitor Centre, nr Wragby, Lincolnshire, LN8 5JR, UK
Part Five...January 11th/12th 2020

Part Two...January 25th/26th 2020
Part Three...April 25th/26th 2020
Part Four...July 25th/26th 2020
Part Five...October 24th/25th 2020

YOGA CLASSES IN LINCOLNSHIRE

Yoga for balance and harmony for your whole self!

Hatha Yoga with Sound and Colour-suitable for all levels.




Yoga at Bardney takes place in the evening.




Bardney lies centrally placed and an easeful drive away from Washingborough, Cherry Willingham, the east side of Lincoln(including Sudbrooke for example-just 18 minutes drive) Wragby, Baumber, Horncastle and Woodhall Spa. There is ample and free on-site parking

Please bring a mat and a blanket and wear unrestrictive suitable clothing. We usually work barefooted.


I look forward to welcoming you.





At Bardney Village Hall, Lincolnshire

7.30pm to 9.00 pm

Thursday Evenings

Please contact Blu for further information on any of the above courses and classes.