Regular Workshops in Lincolnshire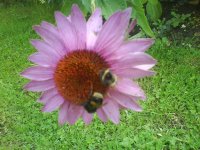 VOCAL TONING AND SOUND BATH
Sound Healing Sundays
Free your voice, toning, sound meditation, Sound Bath... and fun!
Sunday Afternoons from 2pm to 5pm
At Chambers Farm Wood Centre, Lincolnshire LN8 5JR
2020.. the first Sunday of each month...Jan 5th, Feb 2nd, March 1st, April 5th, May 3rd, June 7th, July 5th, Aug 2nd, Sept 6th, Oct 4th, Nov 1st, Dec 6th
Cost £15
View Details
SOUND AND COLOUR
Health, vitality and self knowledge through the sacred keys of Sound and Light as Colour
Nurturing, Healing and Fine-Tuning body, mind, spirit and soul at Chambers Farm Woods
10am -5pm
At Chambers Farm Wood Visitor Centre, Lincolnshire, LN8 5JR
Saturday 22nd June & Sunday 23rd June 2019
£90 / or £50 per day
View Details
YOGA & SOUND
Part of a restorative weekend- space and time for you!
To relax, nourish your soul, refill with well being.
10am-5pm
At Chambers Farm Wood Centre, Lincolnshire, LN8 5JR
Saturday 14th July 2018
£55 per day - £90 for 2 days (14th and 15th July) booked together
View Details
Please contact Blu to book your place or for more information.